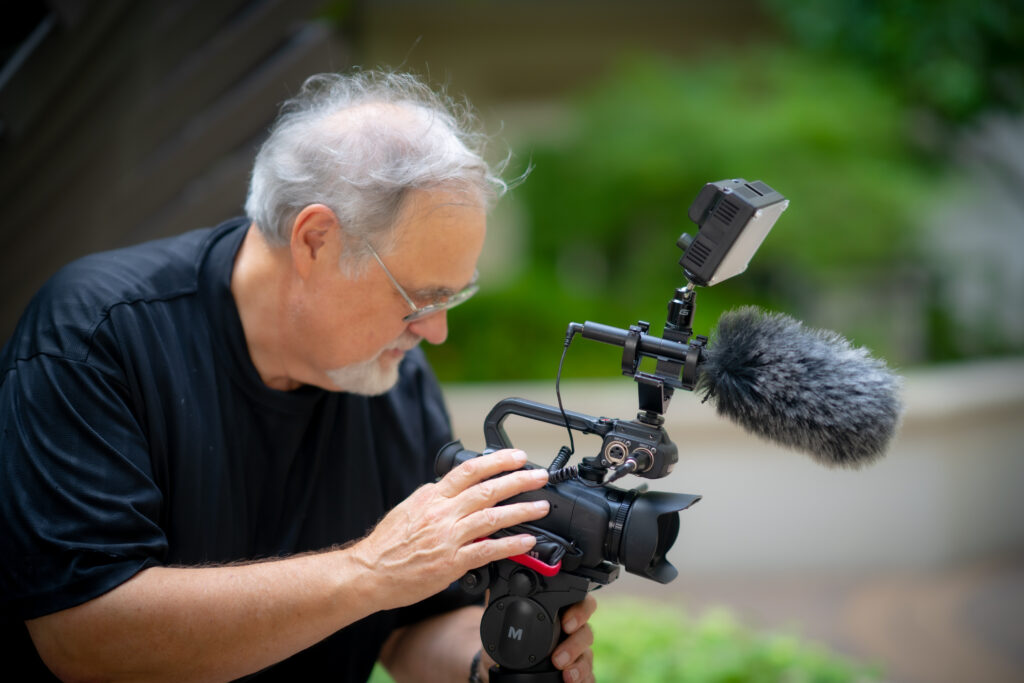 My Why
My love for video production began in high school in 1971.  Since 1978 I've been blessed to work in broadcast TV producing shows, sports, and commercials. And in non-broadcast creating corporate training, marketing, and commercials. I traveled around the Southeastern region meeting and working with a great group of people; many of who are still my friends today. In 2003, the Lord took my passion away from video and put me in retail. There I learned a lot about people; listening to and helping them uncover their needs, wants, and problems. I also earned my MBA. Why? I don't know it just seemed like a good idea. After my 9-year sabbatical, the Lord put me on a video path, and, after 8 months of prayer and coaching PWErhardt-media, LLC was established. While some would say I'm working for myself I choose to say I'm working for the One who made and gave me the talents to share. I am the Managing Director of His Garden.
Whatever you do, work heartily, as for the Lord and not for men, Colossians 3:23
Helping business owners and non-profits create video stories efficiently, effectively, and economically is my mission. As a business owner, I know the importance of receiving value for the services I buy. That's why I help clients discover additional ways to use the video content we create. I call it the "Swiss Army Knife" approach to video production.
My expertise in producing and directing projects in the field and studio helped me hone my greatest talent — video editing. Like building a model, I love assembling content into a finished work that connects the viewer intellectually and emotionally inspiring them to act. Let's get together so I can learn more about you, your why, and how I can serve in growing your business.